Thomas E
Absolutely the BEST! He answered all of our questions, kept us up to date with what we needed to do, went ahead and took care of things we needed even before we asked, and offered to continue to be a resource to us with regard to all things "homeowner" related. Couldn't have had a better realtor. Many many sincere thanks!!!

Norris S.
This is my second transaction with Clay Enger and his team, and as before they were absolutely wonderful. Clay is the epitome of professionalism and ethics, very knowledgeable and helpful of the processes and procedures throughout the transaction, and after. He was a tremendous help in finding us the right house and guiding us through closing. A true blessing and none better!!

David T.
Ann Marie and Clay Enger were outstanding through the entire sales process. The keep me well informed, communication was top notch, and their advise was invaluable. They will get my recommendation every time! Thank you!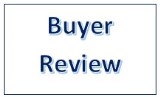 Joseph D
Clay was phenomenal. 10/10 the best in the business. Builds his business from relationships, compensation is just a bonus feature. Clay was a great agent, but even better friend. THANK YOU CLAY!!!
David B.
Clay is very good at what he does. Sold our 4500 Sq ft in 2 days.
Linda W.
Clay was awesome to work with. We were buying from out of town and he took the time to FaceTime with us for several houses. It took a while for us to find that right house and Clay worked with us every step. He is a great realtor.
Stacey S
From the very start Clay was there for me. I had never lived/moved out of state and every question, problem or concern I had was immediately answered and/or resolved. Compared to past realtors I have worked with, Clay went above and beyond what one expects from a realtor. He listens to you and delivers. I was continually kept informed with news and provided with great information and contacts that I would need in my new city and state. But aside from the exceptional work he provides, he is one of the nicest people I have ever met and I know I have made a friend for life. I can never express enough thanks and to top it off, he found me my perfect home in which to enjoy my retirement. You will never find a better person to work with.
Cindy C.
When we met Clay, he was representing the seller of the house we were buying; however, he walked us through the process as well. He wasn't representing us. But, my husband and I said that if we ever sold a house, Clay Enger would be our real estate agent. Six years later, we were selling our house. We had invested a lot in the property, building a mother in law's suite in the back, and we were afraid that we would not get our investment back out of the house. We knew our circumstances were unique and it would take a unique buyer to purchase our home. Clay was understanding and he was a cheerleader during the entire process. My husband and I both work at Shallowater schools, and we knew it would be difficult scheduling our lives around prospective buyers. Clay and his team were cognizant of our needs. He kept us informed at all times and he walked us through how to showcase the house. Each time we communicated with him, he was quick to respond. Clay is the consummate professional, and he communicates well with a diversified clientele. If i were to list his qualities - they would be integrity, compassion, honesty, a sense of humor and a willingness to put himself in another person's shoes before passing judgement. If anyone is on the fence about contacting a realtor or selling the house themselves, I would ask you to think twice. The spring is the busiest time of year for my husband and me. We could not have paid attention to detail, known the right questions to ask, or been able to deal with the public. Clay made the process so easy. We are building, but if we were ever going to sell another house, Clay Enger and Coldwell Banker would be our representative.
Mike D.
Clay and his team did a great job on selling my house. He also helped tremendously on some fix up needed to make the property more marketable. He has great contacts that helped with the little repairs and inspections that needed to be done. Also, his group kept me informed about the activity on the property, as well as the status of contracts, appraisers, and closing. The social media he used kept me well informed. I would definitely use his office again to sell another property, if the opportunity arises. Thanks Clay.
Kevin D.
Clay was our realtor when we were looking for a house for our son to live in while he was a student at Texas Tech. Many years later, Clay helped us sell this house. Not being local, we relied heavily on Clay and his team. We definitely recommend him!!
Mike P.
The property we recently listed with Clay this year , he actually sold us in 2011 for the use of a college home while my Son was attending Texas Tech. After graduation we opted to keep the home as a rental. Being fours hours from Lubbock and needing a reliable referral source for home maintenance , Clay was always helpful and offered assistance anytime I needed help. We kept in touch and felt Clay was our man when we decided to list the property. Being a professional salesperson myself , I understand the qualities that a good salesperson has or lacks. I would highly recommend Clay Enger and his team to serve your needs as your realtor.
Matt C.
This was the easiest and best selling process we have ever been through. Clay and his team are the absolute best in the business. We loved working with them and would recommend them to anyone.
Rachelle H.
When I decided to sell my home I knew immediately who I wanted as my realtor. Clay Enger exceeded all of my expectations. He and his team were professional, knowledgeable, and available. Clay did everything he could to make selling my home a timely stress-free experience. From the very first meeting Clay was prepared and answered many of my questions before I even asked them. He is a full-time realtor that takes his job seriously. He takes pride in his work and it shows. Clay helped me get my home ready to put on the market and walked me through the process with kindness and compassion from beginning to end. I would recommend Clay to anyone buying or selling a home. He sets the standard for real estate sales in the Lubbock area.
Stephanie T.
We could not have asked for better service from a realtor. From the very beginning when we were getting our home ready to sell to the very last walk through on the home we were buying, Clay was there every set of the way. We never would have dreamed we would sell our home within 30 hours of listing it! He answered any and all questions we had and always had our best interests in mind. I would 1000% recommend Clay to anyone who was buying or selling a home.
Alan S.
Clay and his team went above and beyond to get our house listed with very minimal effort from our part and listed at a very good price. We followed his script leading up to the actual listing and it all went flawless. We had a very good offer in less than a week! Closing was delayed on the buyer's side of things and Clay helped us navigate that unexpected hurdle and helped us turn someone else's mistake to our advantage. He is a great negotiator and coach. I highly recommend Clay to anyone looking to invest in the Lubbock housing market. He is also very experienced working with Tech parents looking for a housing solution for their student and their friends. We were completely satisfied!
Larry D.
Quite simply, I have found Clay Enger and his associates to be the best real estate professionals in Lubbock. I could have saved time and money if I had sought his advise before starting a building project instead of after it was finished and had failed to move quickly. Clay and crew know the market and how to price and market residential property. Full marks.
Kathy S.
Clay was the perfect realtor. Our house-selling experience was made a lot less stressful thanks to Clay.
David S.
Clay is the ultimate professional- always does a great job and his attention to detail gave us confidence during the buying experience. I would highly recommend his service/ expertise to anyone needing a real estate transaction.
Barak H.
Clay has helped us buy and sell homes for years and he is hands down the best in the business. He treats you as if you were family and will go the extra mile to ensure that your needs are met on both the sale of a home or the purchase of a new one. His knowledge of the real estate market as well as his local market are second to none. Clay is a Christian man and he shows these values in everything he does and we are lucky enough to call him friend.
Kelsea B.
Clay and his team were very professional and easy to work with. We were selling our Lubbock house from out-of-state, so we never met Clay in person, but after our first phone call we felt we were in good hands. When we met Clay, our house had already been on the market for 6 months with a different realtor without much success. Though it was a difficult decision, we decided to change direction and list with Clay. In retrospect we are very glad that we did. Right off the bat Clay and his team offered advice on what we could do to help our listing and improve showings. Within 60 days of signing with Clay our house closed. Clay was aggressive with negotiating and made sure we got the price we were looking for. Selling a house is stressful and not very fun, but the process was at least bearable with Clay. Would highly recommend!
Greg B.
From start to finish Clay and his team were swboth professional and personable. They are local market experts and took time to answer ally questions throughout the process. My property sold for a great price in a reasonable time frame.
Jeff W.
Clay was outstanding to work with. He is very personable and very genuine. I met Clay my second or third day in Lubbock in the middle of 2018. While we had committed to rent for a while, figuring out where we wanted to settle down, I knew when it came to find the right house Clay was going to be our guy. When we started looking Clay was very attentive to our tastes in particular the decision maker, my Wife. He quickly connected with her determining what her tastes were. Needless to say he did a fantastic job!
Karen B.
Clay and his team are fantastic. His knowledge of the city and the unique considerations of purchasing investment properties has been such asset. We live in New Mexico, and having a trusted advisor like Clay on the ground has made our decision-making process so much easier. We're thankful for Clay , Kristyn and Libby and happy to invest in Lubbock!
Micah P.
Exceptional realtor!!!!!
Jane B.
Clay is a great realtor and a great guy! He worked tirelessly to find us a house with a very specific requirement of a backyard studio. We couldn't be more pleased with the result and with all of our interactions with Clay!
David B.

David gave Clay 5 stars out of 5
Clay did an outstanding job of finding us exactly the right home within our price range. He was attentive to our needs and made us feel like we were his only client and his greatest concern. His office support staff was extremely helpful and courteous and made the document-intensive process of buying a home efficient and smooth. I highly recommend him to everyone, and I will use him again in the future if the need arises again.
Jonathan H.
Clay is experienced and uses his experience to really guide you along the way. Buying a home certainly isn't a straightforward process in itself, but Clay does his best to break down each step clearly.
Stephen F.
Clay is a great person, great friend and faithful Christian! I called my good friend because I had an almost impossible task to give him. I'm an architect who wanted to build a new home for my wife, Kathy and I in the Tech Terrace neighborhood. There were three vacant lots in the Tech Terrace area. One had already been sold, the second was not for sale and I could not locate the owner of the last remaining lot. So, I called Clay and yelled 'HELP' - I'm lost and I can't find a clear path to success. Clay took down what little information I had about the owner and I hoped for the best because my friend is the best at what he does. I honestly was not optimistic. Well, the very next day Clay called and said I've talked to the owner and have a sense what we need to offer to be successful. I told him to make the offer and it was a few days later that Clay called we're good to go. We closed in about a month and Clay was with all along the way. He has fulfilled the first part of my dream! Now all I've got to do is design it and get it built. I strongly encourage you to call Clay and his Team of professionals so they can help you realize your dream of finding the home that exceeds your needs for a fair price. Clay - Job Well Done!
Mike R.
Clay Enger is the consummate professional in terms of real estate agents. He is experienced, knowledgeable of the market and the process of selling property, with an high level of integrity. It is a comfort having that experience, along with his character working in your favor as a client. He has an excellent support staff working beside him which provides a reassurance that whenever opportunity presents itself, he and his team are ready and prepared to assist. I appreciate Clay and his team and would recommend his services should anyone have need to buy or sell a home. Thank-you, Clay and team.

Nell C.
I am extremely pleased with the recent sale of my Mom's house. Clay Enger's experience and knowledge of the market were invaluable. His honesty, integrity, and dedicated service were exhibited throughout the process. I am grateful to his team and thankful for a quick sale that exceeded expectations.